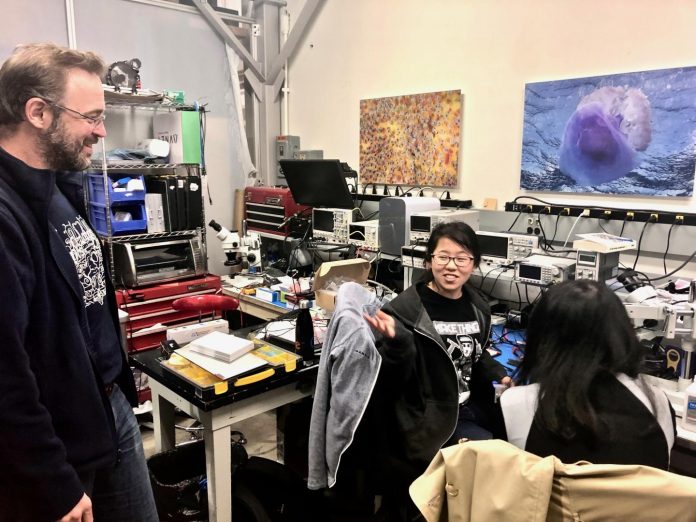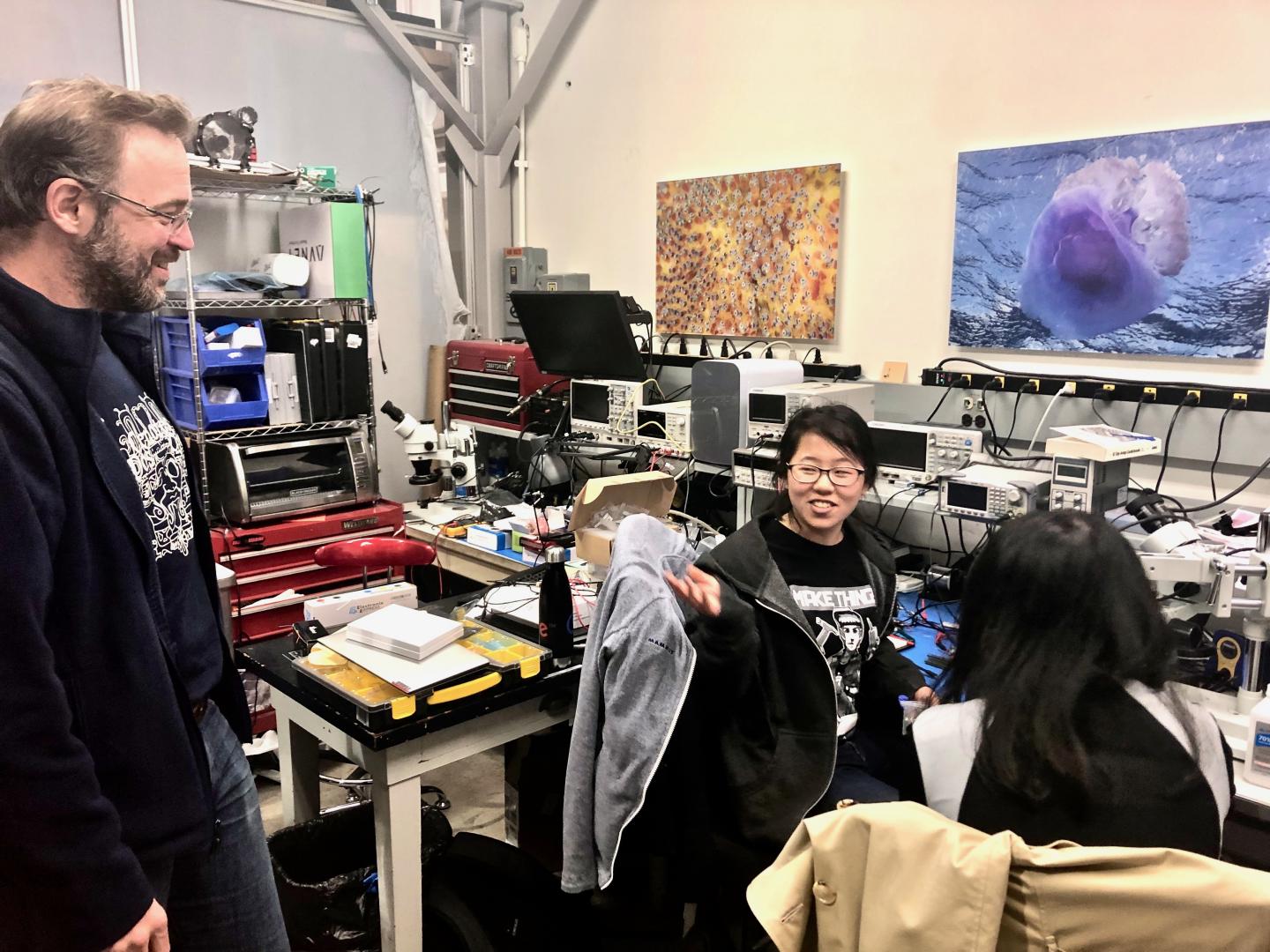 Nutrient pollution is a costly and challenging environmental problem caused by excess nitrogen in the water. The Schmidt Marine Coastal Pollution Challenge solicited technology solutions to address the urgent need to eliminate the causes and reduce the impact of coastal pollution, specifically nitrogen and phosphorous from sources like wastewater and agricultural runoff that are a major driver of harmful algal blooms and fish kills. Coastal habitats, which many communities rely upon for fishing, seaweed harvesting and recreation, have been impacted and continue to be at risk from coastal pollution and runoff.
Schmidt Marine Technology Partners is a program of The Schmidt Family Foundation, which will fund more than $1.5 million over two years to the winners' projects to advance their technologies and demonstrate commercial viability.
"The health of our ocean is deeply connected to the health of life on land," said Wendy Schmidt, founder of Schmidt Marine Technology Partners and president of The Schmidt Family Foundation. "The whole world has been brought to its knees by viral particles too small to see without a powerful microscope. As we look at the post-pandemic world, we will need to recognize that the tiniest organisms in our air, on land and in our oceans affect our very existence. Coastal pollution–everything from wastewater to torrents of plastics to nitrogen–is flooding our ocean and destroying its fragile and valuable ecosystems. We created this challenge to encourage and identify innovative solutions that reduce a critical component of that pollution, and to invest in their development so they can be brought to market and scale."
The four winners are San Francisco-based Mango Materials, which converts methane waste into a biodegradable plastic alternative that can be used to remove nitrogen from the coastal waters; Berkeley-based Takachar, which is developing a technology that can make the organic fertilizer biochar to increase agricultural health and prevent nutrient runoff; a Cambridge-based startup Station C, that has developed a low-cost nitrogen sensor; and another sensor project from Northeastern University in Boston.
The competition drew more than 70 applications from across the country. Thirty-two applicants were invited to submit full proposals that were reviewed by a 10-member scientific and academic panel, whose input Schmidt Marine used to make final selections.
Mango Materials has developed full-circle fermentation technology that can convert methane waste from landfills and other sources into a biodegradable plastic alternative. Funding will allow the team to explore ways to expand use of this material for environmental deployments that encourage growth of bacteria that consume nutrient pollution. Possible applications include the creation of mesh materials to line banks or tributaries where runoff leads to dangerous levels of nitrogen and phosphorus. The mesh would act as a scaffold on which the bacteria grow, and the material itself provides the food needed to fuel the bacteria growth that ultimately removes nutrients. The company estimates that deploying enough material to solve significant runoff problems would cost a fraction of what's currently spent to address such issues in areas like the Chesapeake Bay. Mango will also study potential use of the material in aquaculture cages and nets to reduce the need for conventional plastics, while also encouraging bacteria growth that would reduce harmful nutrient releases from fish waste.
Takachar has developed a technology that produces inexpensive biochar, a carbon-negative additive to conventional fertilizers, which are the primary source of nutrient pollution from farms and industrial agriculture. The company has developed low-cost machines that use organic material like sugar cane pulp and rice husks to create biochar-fertilizer blends in rural villages–enabling farmers to generate their own nutrient-rich fertilizer on site that improves soil health and continues providing needed nutrients over the long term rather than washing away and entering waterways as conventional fertilizers do. Takachar is already working with a partner in Kenya and is developing additional global partnerships.
The final two winning projects are focused on the development of low-cost nitrogen sensors using different technologies. Long-term, high-resolution sensing of nitrates is essential to identify the most troublesome pollution sources that plague coastal waters and could also be used in other waterways and in wastewater treatment plants. Current sensors cost thousands of dollars and can be difficult to use reliably in murky coastal waters, making it prohibitively expensive and difficult to obtain the necessary data. Station C, created by physicist and principal investigator of the Future Ocean Lab at MIT Allan Adams, is developing an optical sensor that uses light and acoustics to detect nitrogen, phosphorus and other components. And Amy Mueller, assistant professor in the colleges of science and engineering at Northeastern University, is working to create a simple and inexpensive nitrogen sensor using 3D printing and machine learning to develop an "electronic tongue" microchip with electro-chemical probes.
"We focused on coastal nutrient pollution because it's a threat that causes major damages to habitats around the world and it's proven especially challenging to address adequately," said Mark Schrope, director of Schmidt Marine Technology Partners. "We are confident that the groups we're funding will achieve major advances that enable measurable improvements."
As a testament to the breadth of expertise and innovation spurred by the coastal pollution challenge, an anonymous philanthropic partner will provide additional funding to several companies that participated in the challenge.
###