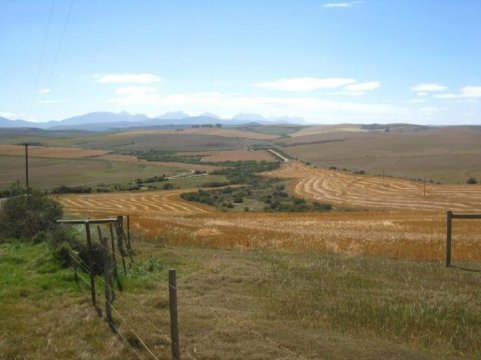 [ad_1]

Climate change is heavily related to the increase of CO2 in the atmosphere. During photosynthesis, plants absorb some of the industrial CO2 emissions from the atmosphere, making them contribute significantly to climate protection. "The CO2 increase in the atmosphere is currently lower than to be expected from anthropogenic emissions," says Professor Almut Arneth from the Institute of Meteorology and Climate Research — Atmospheric Environmental Research (IMK-IFU) at KIT Campus Alpin in Garmisch-Partenkirchen. 20 to 25 percent of the CO2 released by humans into the atmosphere is currently being absorbed by plants. "This effect curbs climate change; without it global warming would have progressed further by now," the scientist says. "The question is whether it will stay this way in the next few decades."
A research group led by Arneth and Dr Benjamin Quesada at IMK-IFU has dealt with the impact of changes in land use on the expected concentration of carbon dioxide — in other words CO2 projection — in Earth's atmosphere. Their study titled "Potential strong contribution of future anthropogenic land-use and land-cover change to the terrestrial carbon cycle," published in Environmental Research Letters, shows that changes in land use have a significant impact on future CO2 absorption from the atmosphere.
If forests are cut down in favor of arable land and pasture land, it reduces the capacity of plants and soil to take up CO2. "The wood in a forest can store more CO2 than corn for example," explains Arneth who in her research deals with the interaction between the atmosphere, plants and soil. If deforestation were to continue, it could even be expected that large parts of the tropics will change from a CO2 basin — which absorbs more CO2 than it releases — to a CO2 source.
Researchers at KIT have summarized the results of five common climate models and looked at seven variables for 25 world regions to better understand the extent to which different changes in land use have an impact on CO2 storage in vegetation, and as a result on the concentration in the atmosphere. The scenarios differ, for example, in how much leaf area there is in relation to soil area, how much the relevant plants grow, and how long a plant grows before it dies and releases CO2 into the atmosphere. All the models were fed with the same assumptions to limit model-related uncertainties through the summary and detailed systematic analysis of the results. This makes the study more significant than previous investigations which were based only on individual models. "We have shown how important it is to include the expansion of agricultural land in climate projections and to adapt the models; there is still a lot of room for improvement," says the environmental researcher. "This study confirms how important it is to work toward ensuring that deforestation in the tropics and globally is reduced or stopped," says Arneth.
Story Source:
Materials provided by Karlsruher Institut für Technologie (KIT). Note: Content may be edited for style and length.
[ad_2]