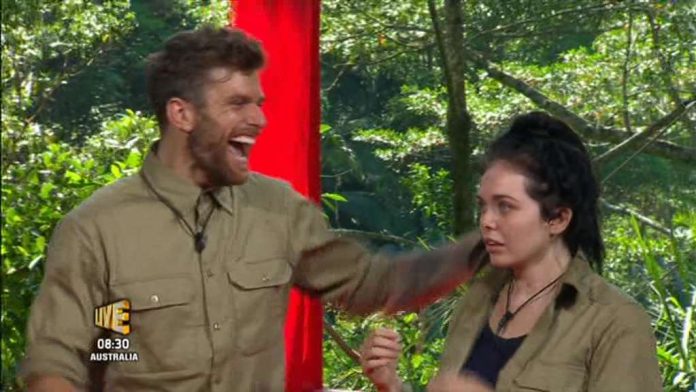 I'm A Celebrity viewers have accused Vicky Pattison of being rather ungracious as she handed over her crown to new jungle winner Scarlett Moffatt.
We're so glad Scarlett Moffatt is Queen of the Jungle (although we are also big Dommett fans, obvs), but the crowning process got a big of flack over the weekend as Vicky Pattinson apparently isn't that adept at putting hat-shaped objects on people's heads.
"#ImACeleb so glad Scarlett won! But Vicky could of been a little bit more graceful in handing the crown over!! She just plonked it on!" said one viewer.
Another added: "Disappointed with @VickyPattison on @imacelebrity,throwing the crown at Scarlett, it meant a lot for her to win&the crown was shoved on her!"
Others speculated that perhaps Vicky didn't want to give the crown to Scarlett, otherwise she would have been a little more ceremonious about the whole thing: "1am and all i can think about is how excited poor little scarlett was to see vicky and she just shoved the crown on her head and ran away?" tweeted yet another viewer.
Before we get all shirty, though, there's a reason behind Vicky throwing the crown at Scarlett; she took to Twitter, saying that she was told to do it quickly because they had to go to an ad break. So don't blame Vicky. Blame consumerism, right?
Poor Vicky also got a bit of stick for a pretty lewd joke she made pre-watershed in the I'm A  Celeb spin-off show, saying to Joel Dommett "You're going to be knee-deep in fanny mate".
Alright, so maybe she shouldn't have said that before 9pm, but let's not start Scarlett's reign with all this negativity, and celebrate a truly excellent and deserving jungle-based monarch.